Domain registration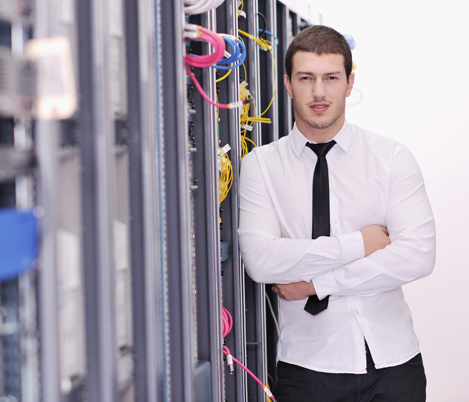 Protect your brand and your company name
federal law known as the Anticybersquatting Consumer Protection Act, is registering, trafficking in, or using an Internet domain name with bad faith intent to profit from the goodwill of a trademark belonging to someone else. So take atvantage if your domain is not yet registered.
Your One-Stop-Shop For Domains!
Domain Registration Pricing
| | | | |
| --- | --- | --- | --- |
| Extension | 1 Year | 2 Years | 3 Years |
| .tn | $8.20* | $16.00* | $23.20* |
| .com.tn | $8.20* | $16.00* | $23.20* |
| تونس. | $8.20* | $16.00* | $23.20* |
| .org.tn | $8.20* | $16.00* | $23.20* |
| .edu.tn | $8.20* | $16.00* | $23.20* |
| .net.tn | $8.20* | $16.00* | $23.20* |
| .info.tn | $8.20* | $16.00* | $23.20* |
| .perso.tn | $8.20* | $16.00* | $23.20* |
These great features are FREE with every domain!
The Domain Name System Security Extensions (DNSSEC) is a suite of Internet Engineering Task Force (IETF) specifications for securing certain kinds of information provided by the Domain Name System (DNS) as used on Internet Protocol (IP) networks.It is a set of extensions to DNS which provide to DNS clients (resolvers) origin authentication of DNS data authenticated denial of existence, and data integrity, but not availability or confidentiality.
with us, you get a free safety extraordinary for your brand or domain without a cost, knowing that from your account you hand over your DNS zone, and each score change will be orchestrated by yourself and with a Propagation 15 minutes.
Automatic renewal occurs 31 days before the expiration date of the domain, and you will be notified by e-mail. Once auto-renew is activated on a domain, all you need to do is credit your prepaid account (an e-mail reminder will be sent to you if your prepaid account balance is not enough to cover the renewal)
you a choice in how you wish to renew your subscriptions! Many of our customers appreciate the ease and convenience of our Automatic Renewal Service. Others prefer to renew the old-fashioned way. And some customers like to mix and match by customizing their renewals for each domain they order.
Our CLient area was created to help better management of your portfolios. We have worked to transform Our client area into a complete domain management system. Users can now manage more domains and more easily track their performances.
The new version of our management system will take major steps towards providing users with a one stop management, optimization and reporting platform. Not only will you be able to manage large groups of domains from one dynamic interface, but you will also be able to optimize and track their performances.